Annette Winter
I am a passionate Surface Pattern Designer and Illustrator, who combines my graphic design and digital drawing skills, to create visually appealing repeat patterns and surface art for my products and collaborations.
I draw on my trusty ipad which is my constant companion. I take the elements I draw and import them into my design program on the computer to create the pattern prints. I turn these pattern prints into fabric which I have printed in Australia and then make into my products that I sell on the Australian Handmade platform Madeit. I also create fabric collections for companies and collaborate with other creatives.
HISTORY
Prior to 2018 I had my own graphic and website design business 'That's Graphic' for 25 years. I worked with small businesses from a wide range of industries to create their logos, brochures, business cards and bespoke websites etc. I had a strong desire in 2016 to move away from this and learn the art of fabric design. So for a couple of years I juggled working pretty much full time and teaching myself all I could to get a portfolio of designs together to get started. I also learnt that to become successful in the industry I needed to draw, not just create graphics with software, so I purchased the ipad where I use Procreate and haven't looked back. I've now completely
transitioned and don't offer the website/graphic design services I used to.
Strengths & Processes
I have a strong sense of colour harmonising and balance. The versatility has me creating feminine and whimsical florals, alongside bold and modern geometrics, whilst other designs are fun, comical and uplifting.
I pride myself on attention to detail, great work ethic, efficient time management, organised file preparation and excellent communication skills.
I commence all my designs by first illustrating the elements digitally and then editing and arranging them on my computer to create the patterns or art layouts.
I love what I do, and being an independent Surface Pattern Designer, enables me to give full attention to every project I work on.
Communication has always been a vital part of my business philosophy and I enjoy building good relationships with those I work with.
Work with me
I'd love to hear from you if you are interested in becoming a stockist of my products, licensing or purchasing my print patterns or have a collaboration idea.
Simply email me info@annettewinterdesigns.com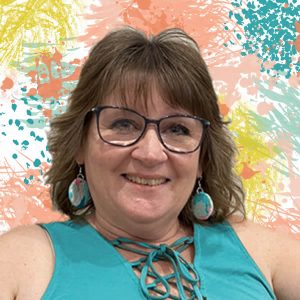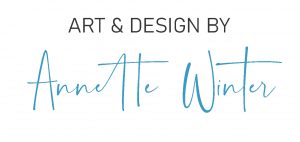 Annette Winter
Ph: 0407 602 449 - Int +61 407 602 449
info@annettewinterdesigns.com
LOXTON - SOUTH AUSTRALIA