Collaborations
Create a unique look to your products
I feel privileged to be working directly with individuals, retailers and wholesalers.
I'd love the opportunity to create or license pattern prints or artwork for your products. Please enquire.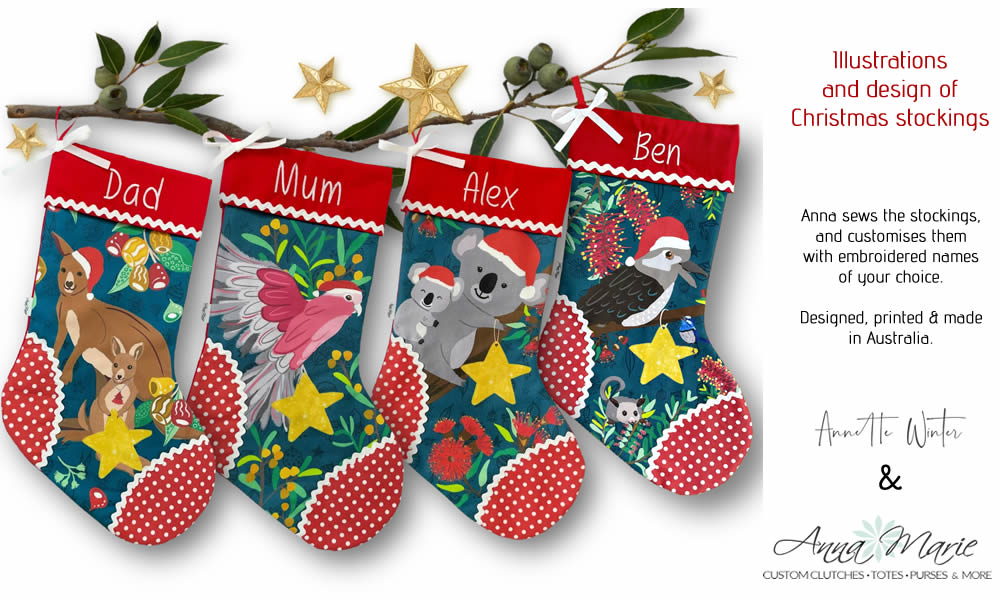 These gorgeous Aussie themed Christmas Stockings are available in Anna's Etsy Shop here
…………………………………………………………………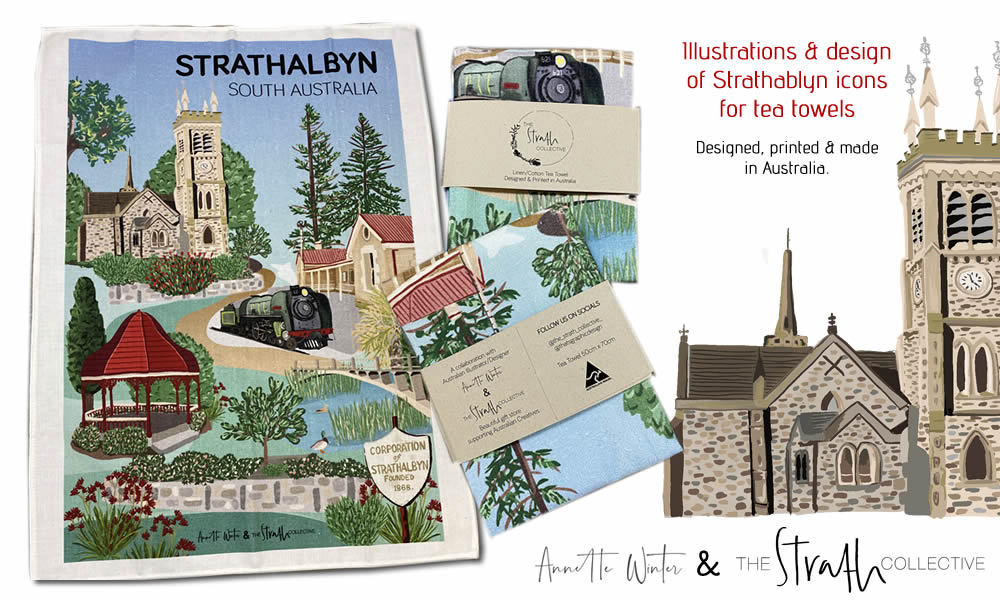 Loved illustrating Strathalbyn's landmarks and creating the tea towel design. I also managed the production.
The tea towels are available at the beautiful gift shop 'The Strath Collective'.
…………………………………………………………………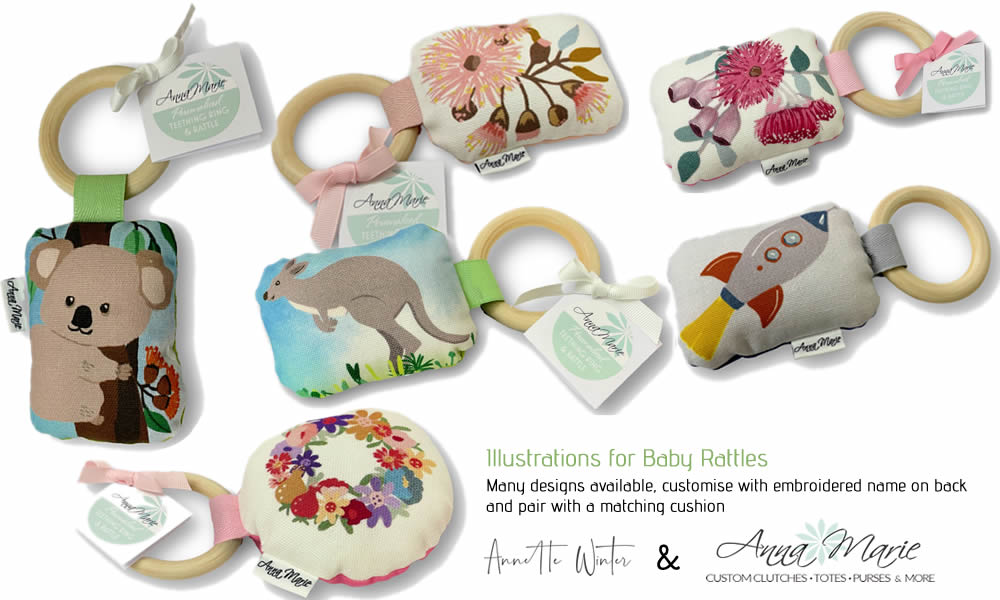 Another fun collaboration with Anna. Discover the Rattles and Cushion Panels in Anna's Etsy Shop here
…………………………………………………………………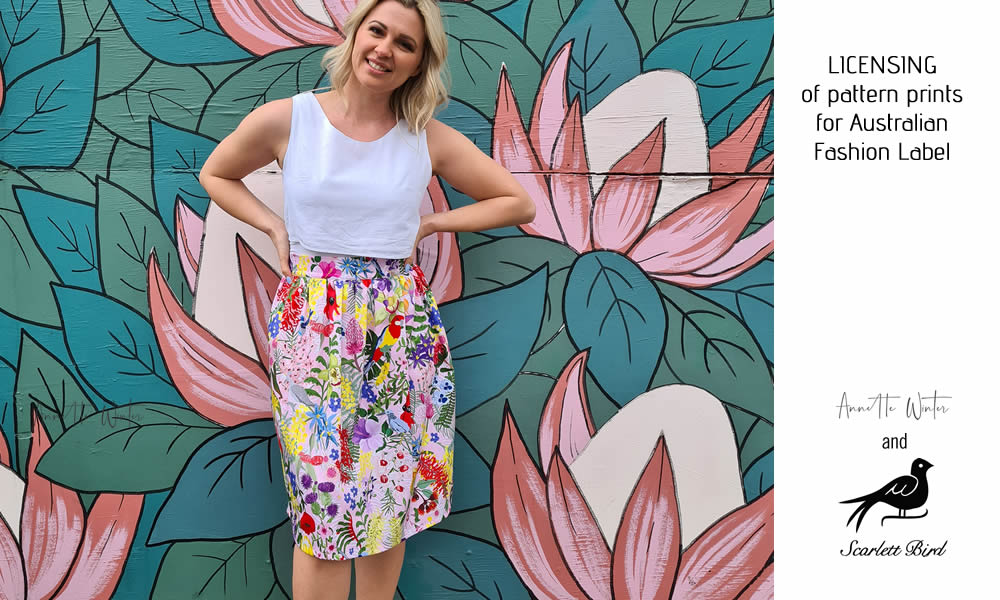 Was excited to license a pattern print in 2 colourways to the very talented Mel from Scarlett Bird, a slow fashion label in South Australia. www.scarlettbird.com.au
…………………………………………………………………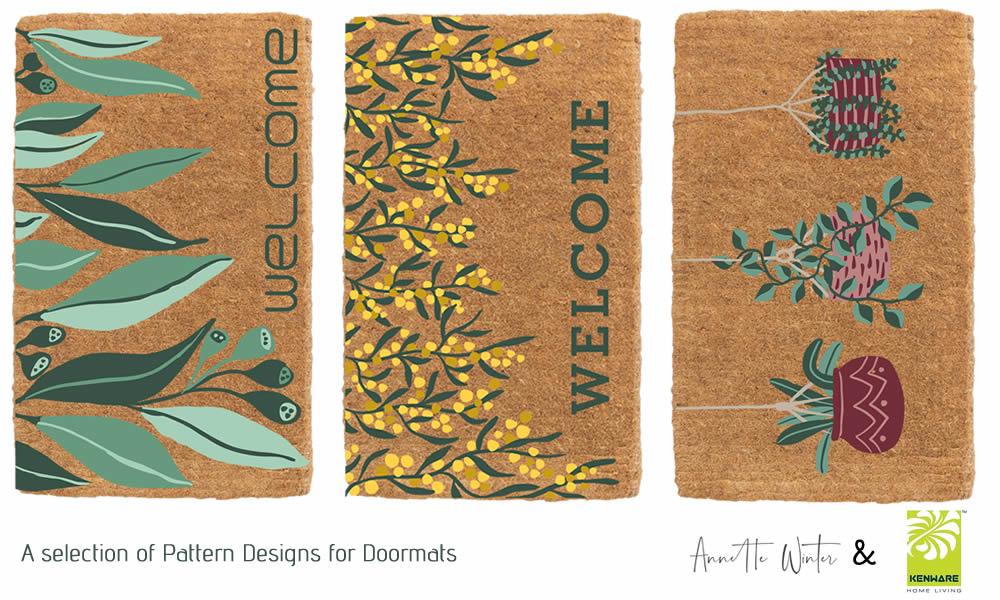 …………………………………………………………………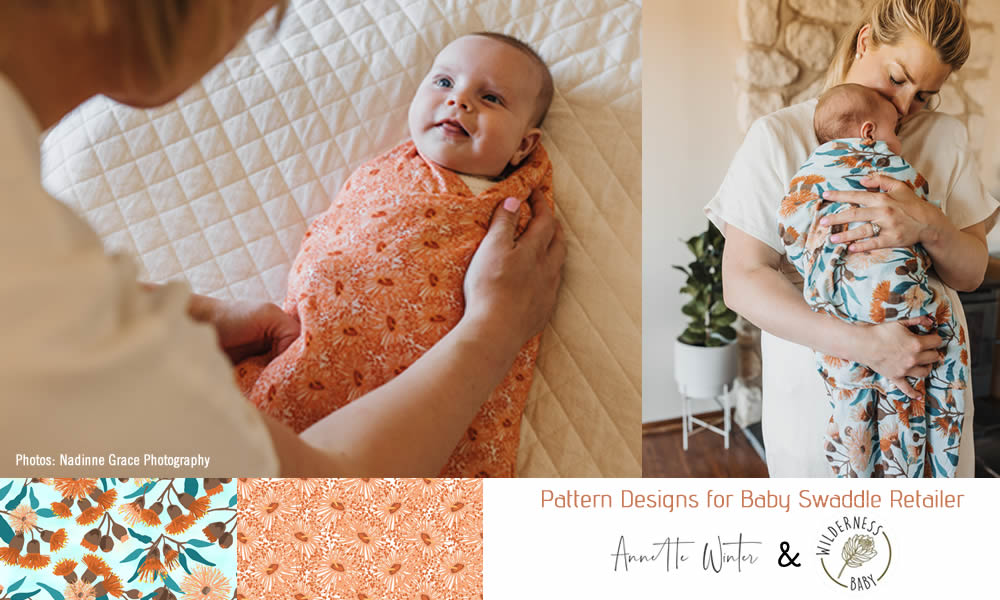 Swaddles available at Wilderness Baby
Annette from That's Graphic Design' was amazing to work with, she is creative, attentive and so helpful in helping me develop designs for the launch of my small business. She kept me updated on the progress of my designs and I am so thankful to have found her and can't wait to work with her again in the future designing more Australian Native designs for me!
Mardi – Wilderness Baby

…………………………………………………………………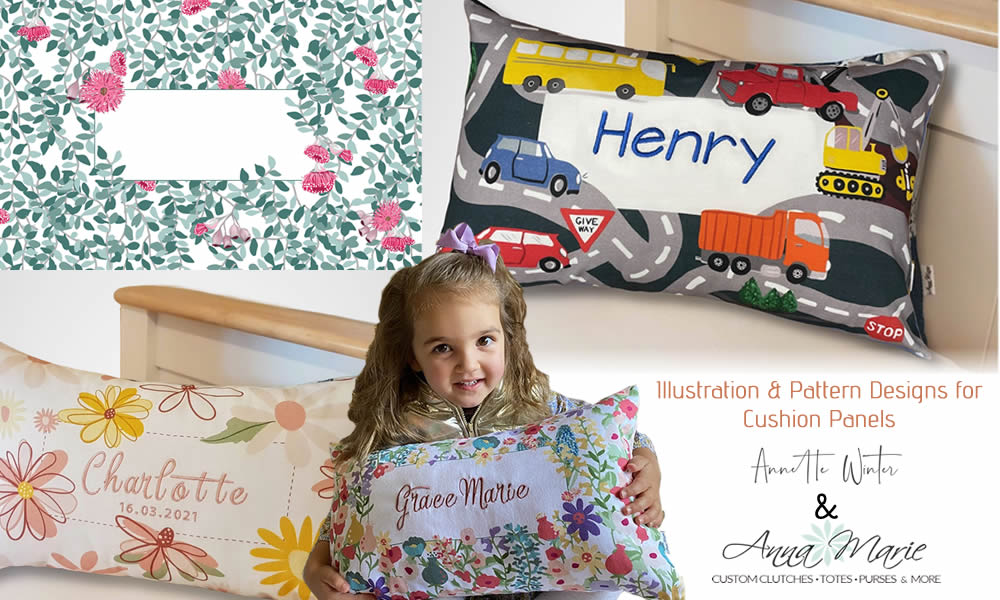 This collaboration keeps growing with new designs being added regularly! I create the designs and Anna embroiders the names to create personalised cushions.
The Cushions are available at Anna Marie's Etsy Store
I was after unique and bespoke designs for my creations.  I approached Annette from That's Graphic who was able to see my vision and understand my needs. Annette was a pleasure to work with. I greatly appreciated her flexibility and persistence in creating a product that suited my individual needs.  She kept me informed every step of the process – from the initial design stage to the final fabric printing.
I would highly recommend Annette to anyone who wishes to have bespoke quality graphics for textiles, or any printed surface.  You won't be disappointed.
Anna from Anna Marie (Custom Clutches, Totes, Purses & more)
…………………………………………………………………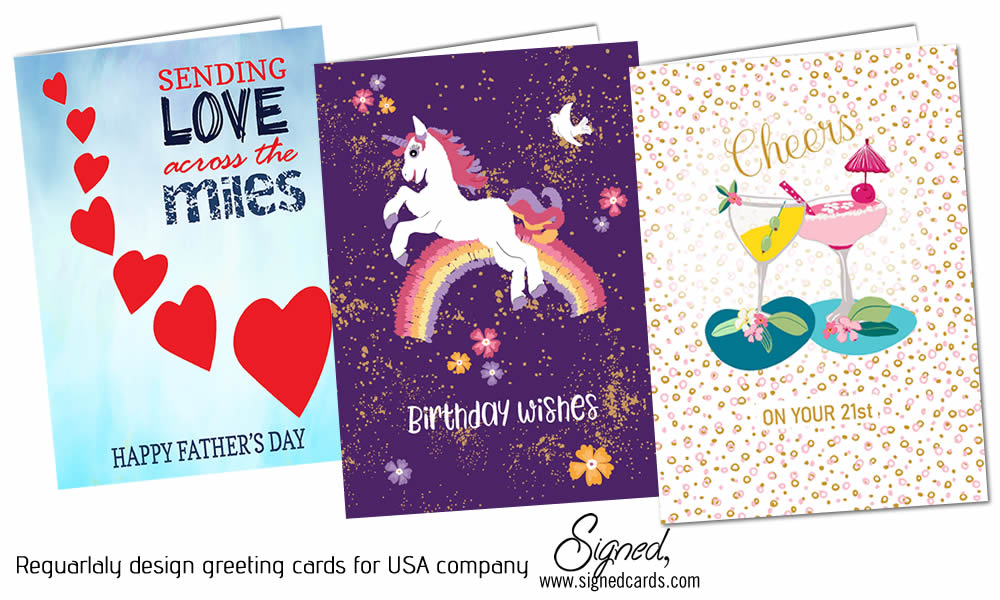 I love extending my creativity to designing Greeting cards for 'Signed'.
…………………………………………………………………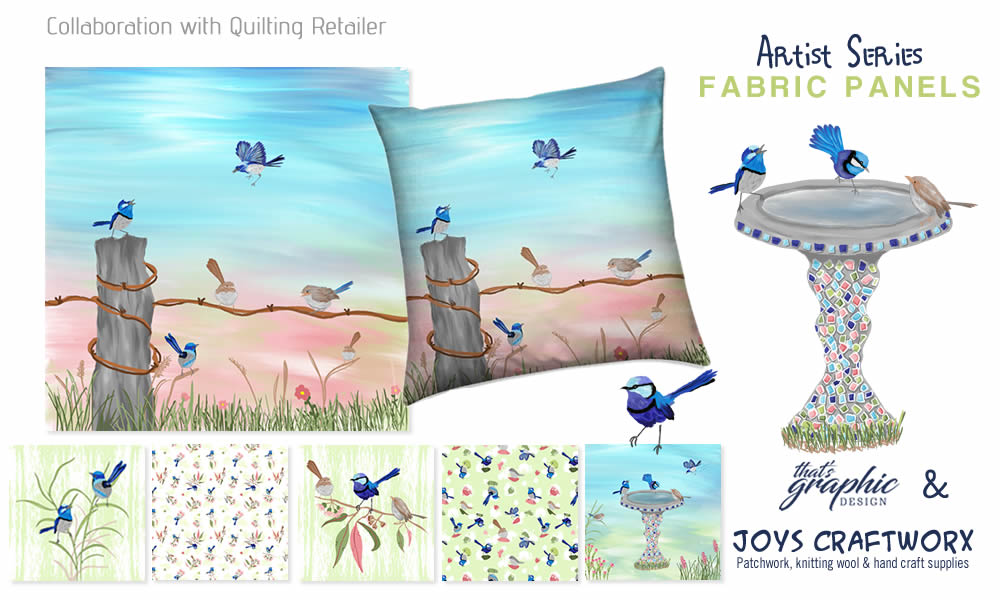 The above panels can be purchased at Joy's Craftworx
It has been such a pleasure to work with Annette, she has done an amazing job creating some Blue Wren panels for me. She has bought to life some ideas that I had and I couldn't be happier with the final result. Annette was in constant contact every step of the way, which made me feel a part of the whole design process. Thank you Annette for making it such a fun experience, I always looked forward to your progress updates.
Joy – Joy's Craftworx

…………………………………………………………………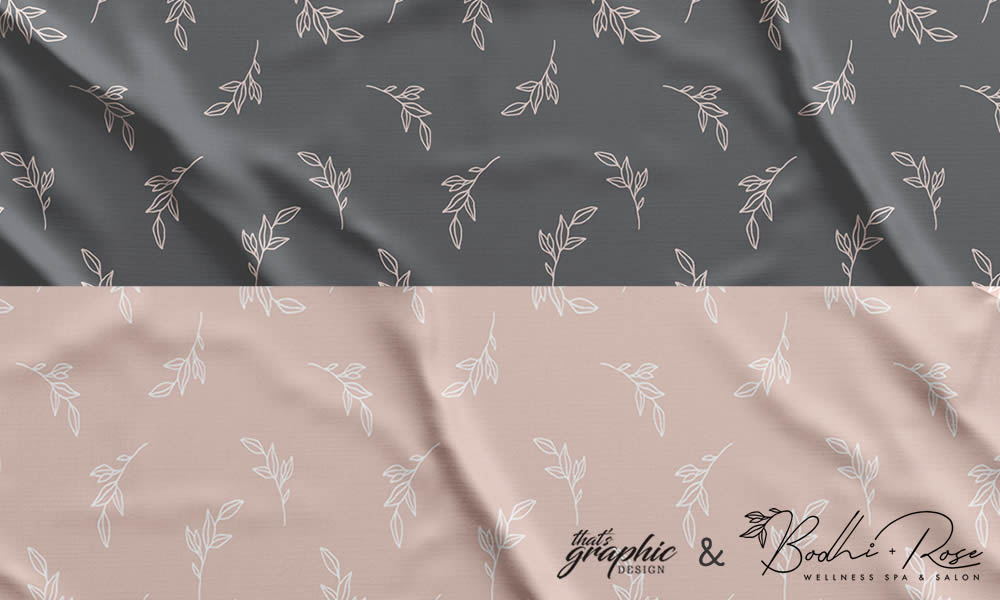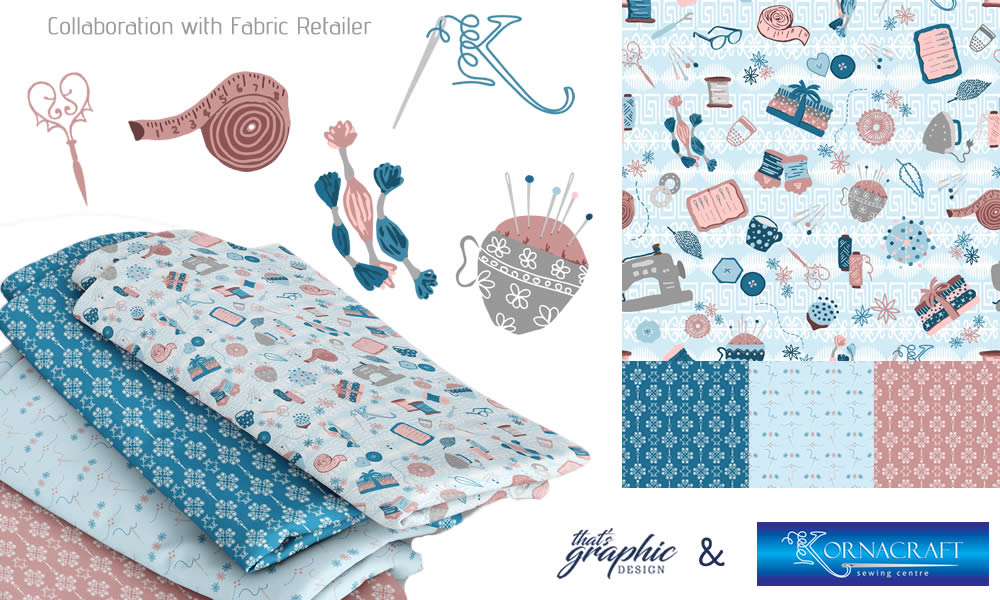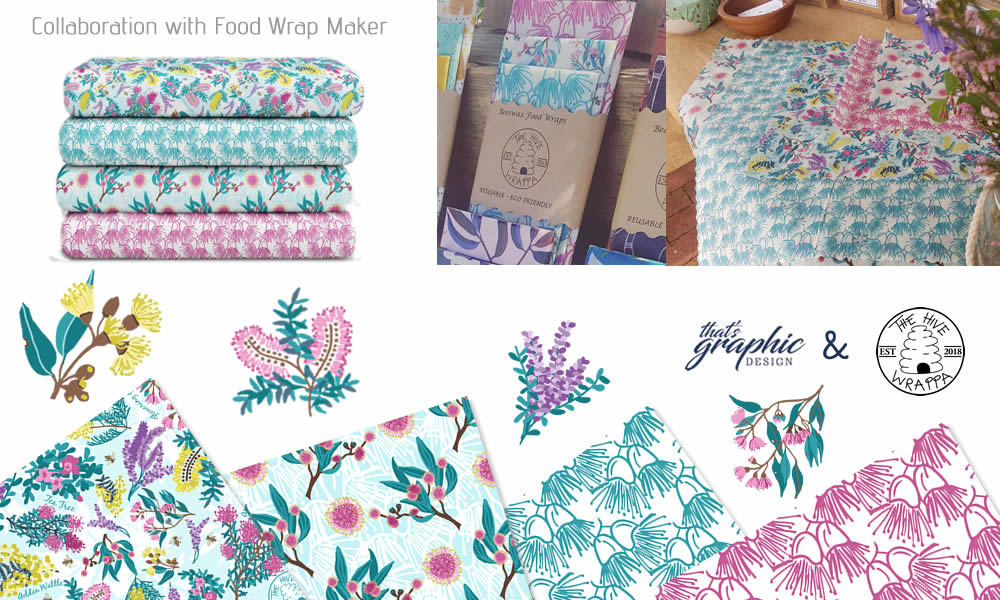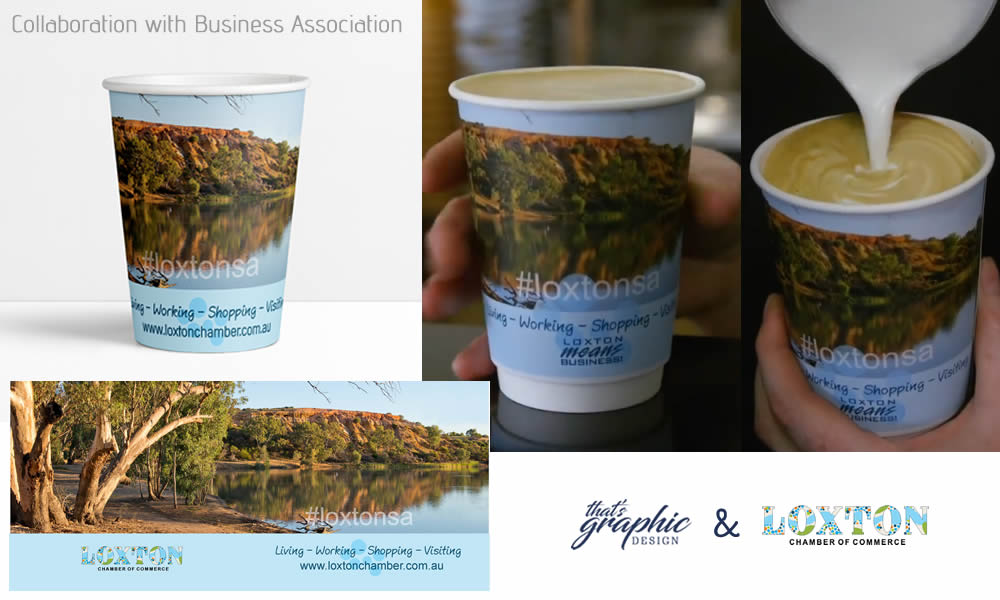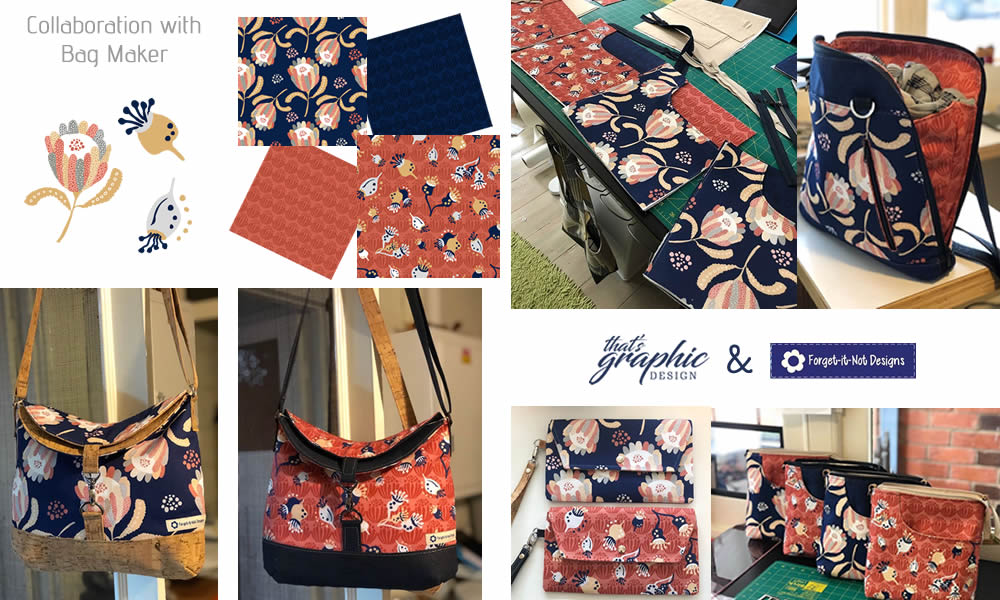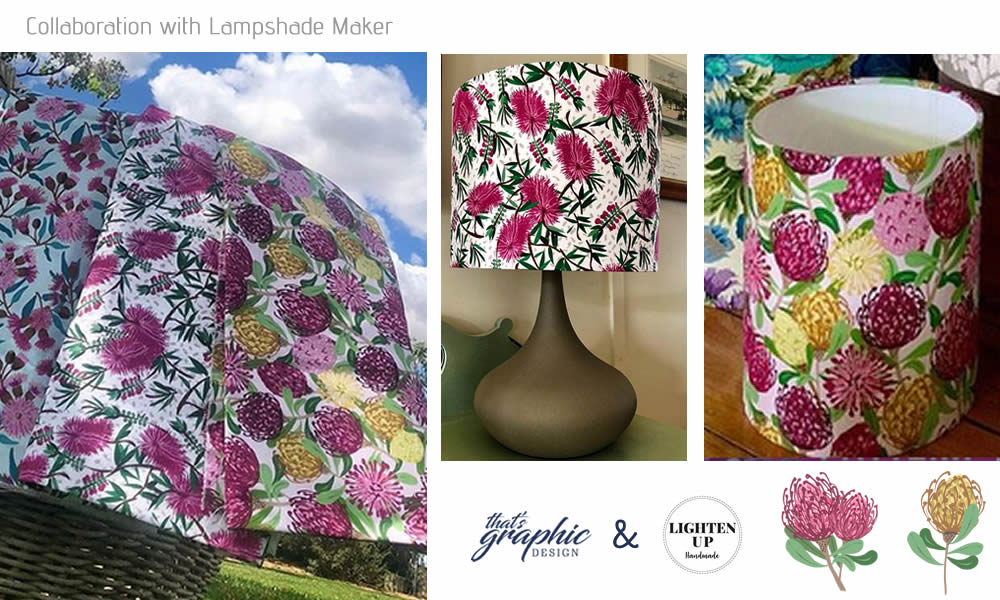 Have an idea for your product or brand?
Please contact me, I'd love to see if we can create something special.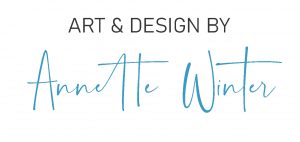 Annette Winter
Ph: 0407 602 449 - Int +61 407 602 449
info@annettewinterdesigns.com
LOXTON - SOUTH AUSTRALIA